LATEST NEWS: Check out the pictures of my latest commission "Regents Parkesque"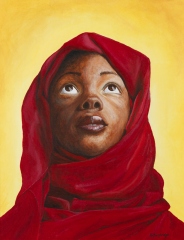 Home (online) of Karen Loughridge Fine Art – contemporary painting, drawing, sculpture and glass art originals, prints and commissions:
– Pet and Family portraits
– Unique Family Trees
– One off commissions (most subjects)
…commission Karen Loughridge Fine Artist to create a unique piece just for you. 
Now curiosity has brought you here I am sure you will enjoy meandering through my original art, following a route of your choice. I hope you will find something to make you smile.
On your journey through this place, beware, lest there be dragons (there is some nudity in here):
'Would you tell me, please, which way I ought to go from here?'
'That depends a good deal on where you want to get to,' said the Cat.
'I don't much care where —' said Alice.
'Then it doesn't matter which way you go,' said the Cat
 Alice's Adventures in Wonderland – Lewis Carroll (1865)